The founder of Quarter Partners Andrey Ivanov donated UAH 2.1 mln to support Ukrainian healthcare professional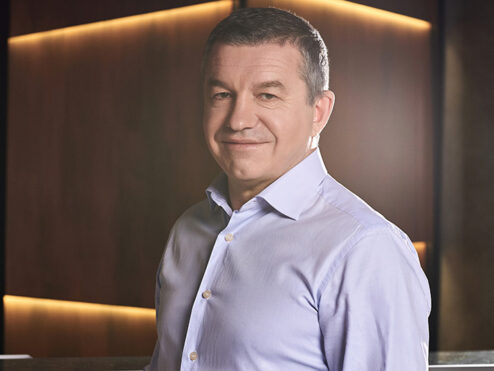 Andrey Ivanov, founder and shareholder of the investment company Quarter Partners, has provided support to Ukrainian healthcare professionals for the total amount of about UAH 2.1 mln since the quarantine start.
In the fight against coronavirus COVID-19, the funds were allocated for the acquisition of the protective equipment and clothing, and necessary medical facilities for Ukrainian public hospitals.
In particular, as part of such support, the Kyiv Municipal Clinical Hospital No. 6 received two new lung ventilators.
A portion of the funds was also provided to the Kyiv Volunteers Headquarters to acquire protective equipment and clothing for Ukrainian physicians.
Quarter Partners has also purchased and donated to the Kyiv Municipal Clinical Hospital No. 3 more than 300 protective overalls for healthcare professionals.
"Ukrainian medical doctors do now more than just their work. Their efforts actually determine how soon domestic businesses will be able to resume their operation, how soon people can return to their normal life, and the economy as a whole, restore after a long pause. The major part of investments of Quarter Partners is concentrated in Ukraine. We believe that the challenge of all Ukrainian businesses today is to help healthcare professionals to fight off this dangerous virus and protect them from the threat they confront", – Andrey Ivanov commented.
Quarter Partners is a company investing into businesses with a high grow potential for their development and subsequent sale to strategic investors. Its founder is a Ukrainian investor Andrey Ivanov. The existing investment portfolio includes DOC.ua medical hub, Igor Sikorsky Kyiv International Airport, UDP real estate development company and renewable energy business UDP Renewables, Biopharma pharmaceutical company, RTM-Ukraine outdoor advertising operator, and several venture projects in Ukraine and abroad. The aggregate investment amount into existing projects is about $520 mln.
2020.04.24