Quarter Partners Acquired a Share in the WareTeka Digital Logistics Platform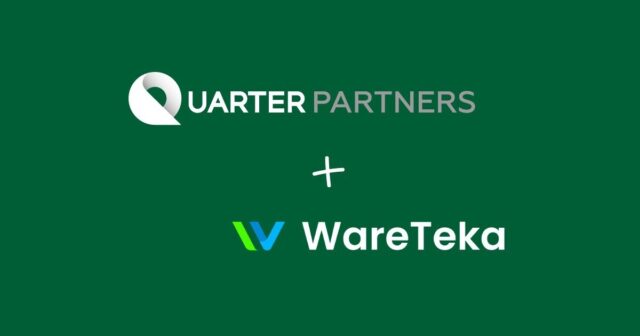 Quarter Partners, an investment company founded by Andrey Ivanov, invested in the acquisition of 30% of shares of the WareTeka startup company, the only logistics online ecosystem in Ukraine for small and medium businesses. The transaction amount has not been disclosed.
With the company's solutions, small and medium businesses will be able to quickly access the required scope of warehouse services due to an automated interaction process with large 3PL operators. The platform is currently used by more than 5,600 visitors. Among its partners are Logistics Plus, Raben, DB Schenker, Diad Logistics, FM Logistics, and NP Logistic.
"I believe in business development through partnership. We adhered to this philosophy in the case of WareTeka as well. As Venture Builder, we created a venture project jointly with the startup team, where Quarter Partners was not only an investor, but also a business developer, providing assistance in building the business model and the marketing strategy, and in corporate structuring. We believe in the project team and already see the interest of western venture funds in WareTeka", Denys Valvachev, Senior Managing Partner of Quarter Partners, commented.
At this point, the startup is developing in Ukraine and is taking hold of about 40% of the traffic in warehouse logistics. Till mid-autumn 2020, the team is committed to increase that figure to 60%. In autumn, the service should enter neighboring markets, in particular, Poland.
"We see Quarter Partners as a reliable partner capable of supporting our efforts in bringing the project to a new level and replicating it to other countries. The Company's expertise in the development of IT projects, logistics, and operations in foreign markets will be essential to WareTeka at its current development stage", Oleksandr Isachenko, founder of WareTeka service, noted.
BACKGROUND INFORMATION
Quarter Partners is a company investing in businesses with a high growth potential for their development and subsequent sale to strategic investors. It was founded by Andrey Ivanov, a Ukrainian investor. The investment portfolio includes the DOC.ua medical online hub, I. Sikorskyi Kyiv International Airport, UDP development company, UDP Renewables, Biopharma pharmaceutical company, the RTM-Ukraine outdoor advertising operator, and several venture projects in Ukraine and abroad. The total investments in existing projects is US$520 million.
2020.07.27